Train collision near Ghotki kills 48, injures over 100
GHOTKI  – At least 48 persons were killed and over 50 other were injured when Millat Express and Sir Syed Express collided in the wee hours of Monday near Daharki, a city in Ghotki District in the Sindh.
According to spokesperson of Pakistan Railways, several bogies of Millat Express, which left Daharki Railway Station at 3:25 am, derailed and fell on the other track. Sir Syed Express, coming from opposite direction, collided with these bogies at about 3:45 am. The incident took place between the Raiti and Obaro railway stations.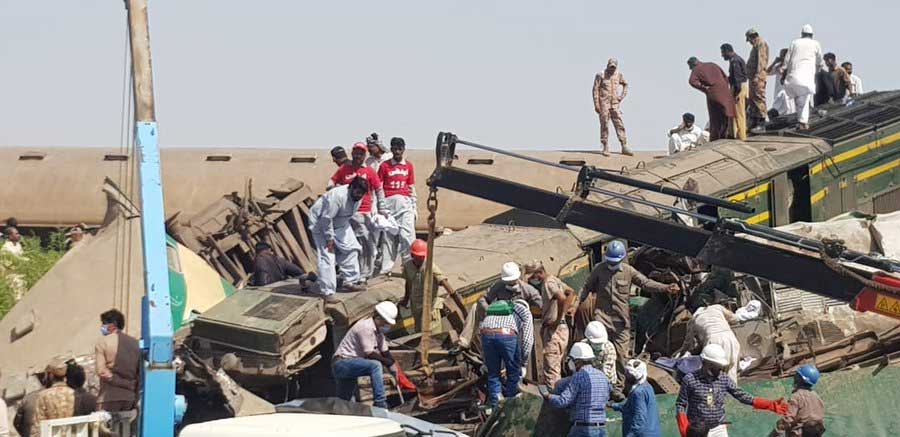 The spokesperson, exclusively talking, said that further details about the incident will come to light after initial investigation; however, rescue operation is underway and additional teams have also been dispatched from Lahore.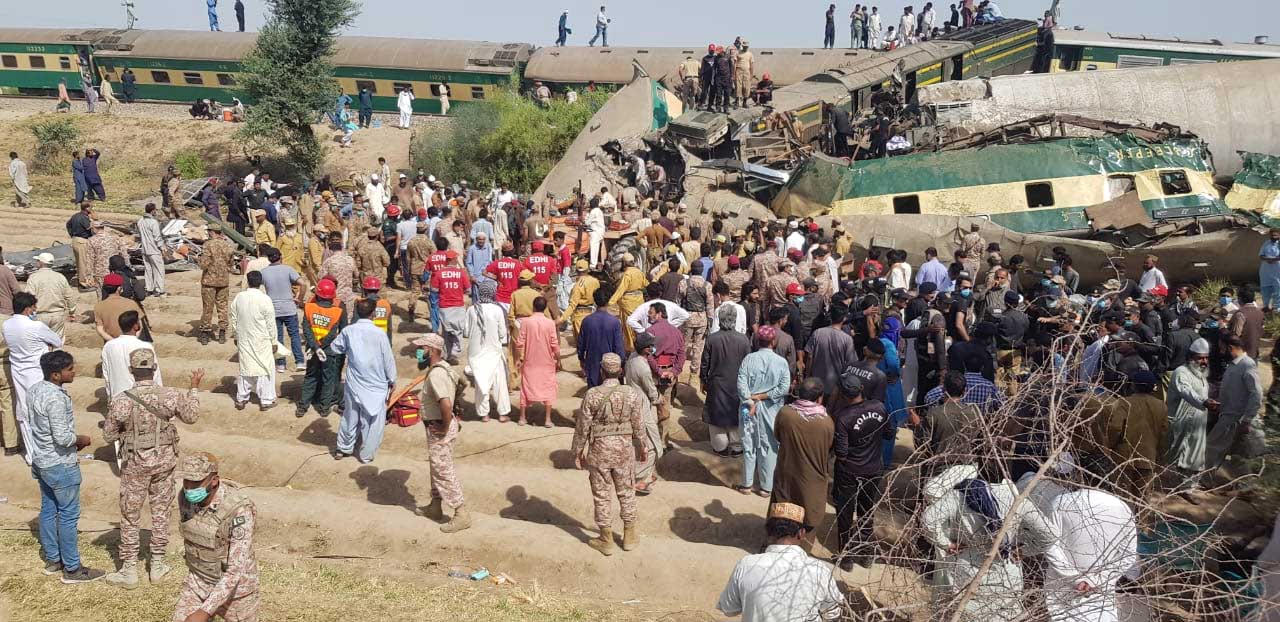 Meanwhile, troops of Pakistan Army and Pakistan Rangers Sindh have also reached the spot to assist the civil administration in the operation. The bodies are being shifted to nearby hospitals.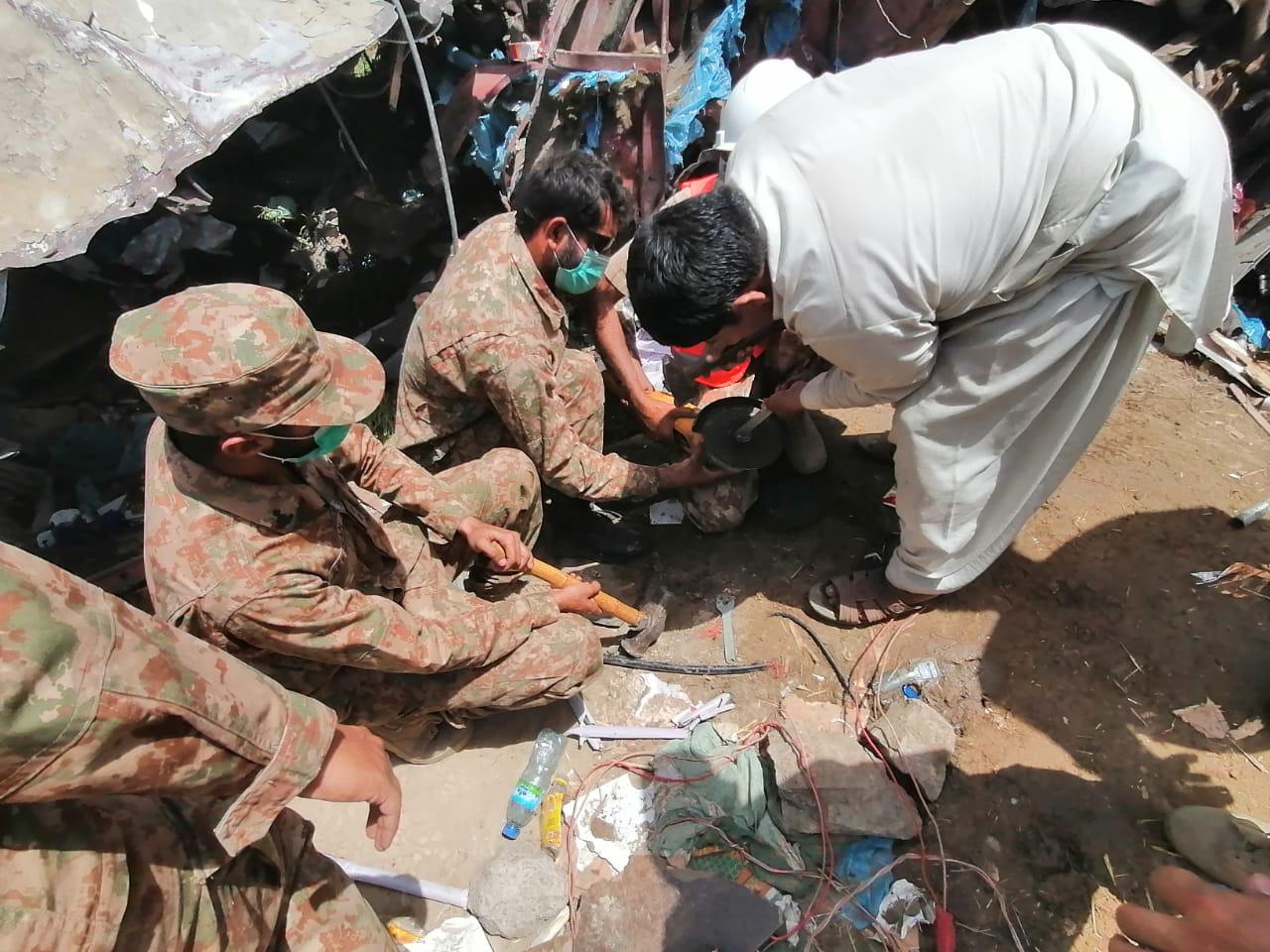 An emergency has been declared at hospitals in adjacent areas and doctors and paramedical staff had been called on duty.
---
Special telephone numbers issued for information

---
Railway authorities have set up a help desk for information regarding Ghotki train accident and also issued phone numbers to obtain Information.
Rohri: 051- 9270834, 9200488
Sukkur: 071-9310087, 5813433
---
Rs1.5 million in aid announced for heirs of deceased

---
Railways authorities have also announced Rs1.5 million each for the heirs of those killed in the accident.
Depending on the nature of their injuries, victims of the crash will be given a minimum of Rs 50,000 and a maximum of Rs300,000, said SACM Firdous Ashiq Awan.
---
ISPR update on rescue operation

---
According to a statement issued by the Inter Services Public Relations (ISPR), relief and rescue efforts are underway at the incident site and Army and Rangers troops are assisting in the relief and rescue operation.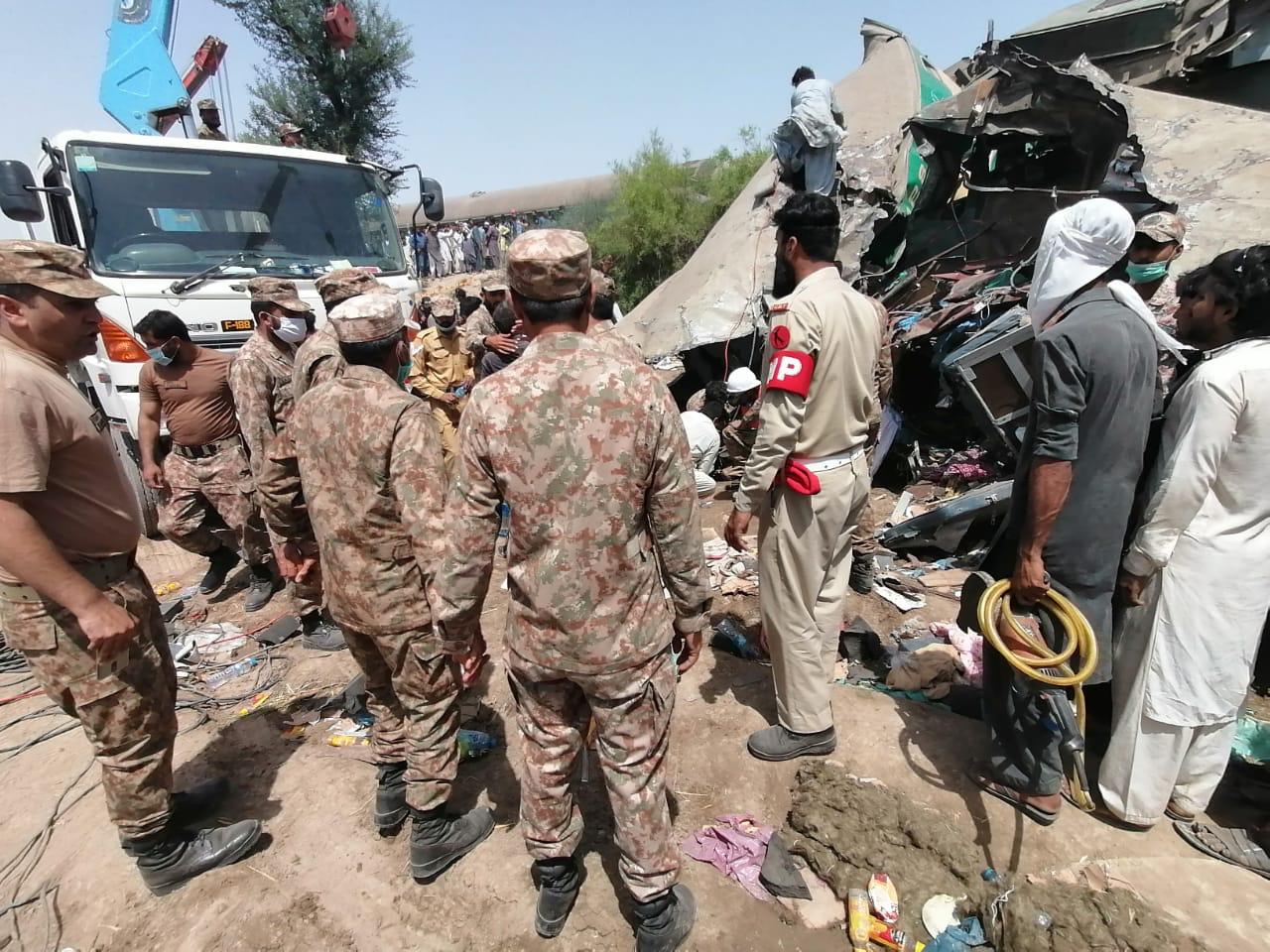 Military doctor and paramedics, along with ambulances, moved from Pannu Aqil has also reached incident site, the ISPR statement read.
It said that engineer resources have been moved to carry out necessary relief and rescue work. The army s special engineer team Urban Search and Rescue is being heli-lifted from Rawalpindi to the crash site to speed up relief and rescue efforts.
Two helicopters are being flown from Multan for casualties evacuation and speedy relief measures, ISPR added.
---
Trains stopped at various stations after Sukkur accident

---
Several trains were stopped at various stations on Monday after the Sukkur accident. Khyber Mail on its way to Peshawar was stopped at Ranipur station while Lahore-bound Green Line was stopped at Gambit Railway Station.
Zakaria Express was stopped at Ghotki, Sir Syed Express at Panu Aqil, Farid and Shah Hussain Express were stopped at Rohri railway station.
Rehman Express was stopped at Rahim Yar Khan railway station while Shah Hussain Express bound for Lahore was stopped at Dera Nawab Sahib. Karachi-bound Awami Express was stopped at Liaquatpur railway station.
---
PM Imran directs Railways Minister to reach site of collision

---
Prime Minister Imran Khan, in a tweet, said that he is shocked by the horrific train accident at Ghotki which left 48 passengers dead.
The premier further said that he has asked Railway Minister to reach site of the accident and ensure medical assistance to injured and support for families of the dead.
PM Imran has also said a comprehensive investigation into railway safety fault-lines have been ordered.
---
Railways minister seeks inquiry report within 24 hours

---
Minister for Railways Azam Swati on Monday directed the authorities concerned to complete initial inquiry report of Ghotki train accident within 24 hours.
According to spokesman of Pakistan Railways, the minister has also directed for the provision of best medical facilities to the injured.
---
Opposition extends condolences to bereaved families of victims

---
PML-N President and opposition leader in National Assembly (NA) Shehbaz Sharif expressed grief over the loss of lives in the train accident.
The PML-N leader asked why the concerned authorities didn't take any action despite presence of report regarding dilapidated condition of 13 railway tracks in Sukkur division.
He further demanded stern action against the responsible people.
Meanwhile, Pakistan Peoples Party (PPP) co-chairman and former president Asif Ali Zardari has also extended condolences to the bereaved families and suggested the federation to provide compensation money to the relatives of the deceased.