French world record breaking acrobat crosses the Seine on a high-wire
French high-wire walker Nathan Paulin crossed the River Seine in Paris in a breathtaking feat that saw him slowly travel the 600 meters on a slackline 56 meters above the ground.
"It wasn't easy walking 600 meters, concentrating, with everything around, the pressure – but it was still beautiful," Paulin said after the performance on Saturday.
The slackline, attached by a strap to a safety lanyard, extended between the Eiffel Tower and the Chaillot Theater. Below it, cheering crowds kept their necks craned following Paulin's careful steps.
Barefoot, Paulin even stopped for a few breaks, sitting or lying on the rope.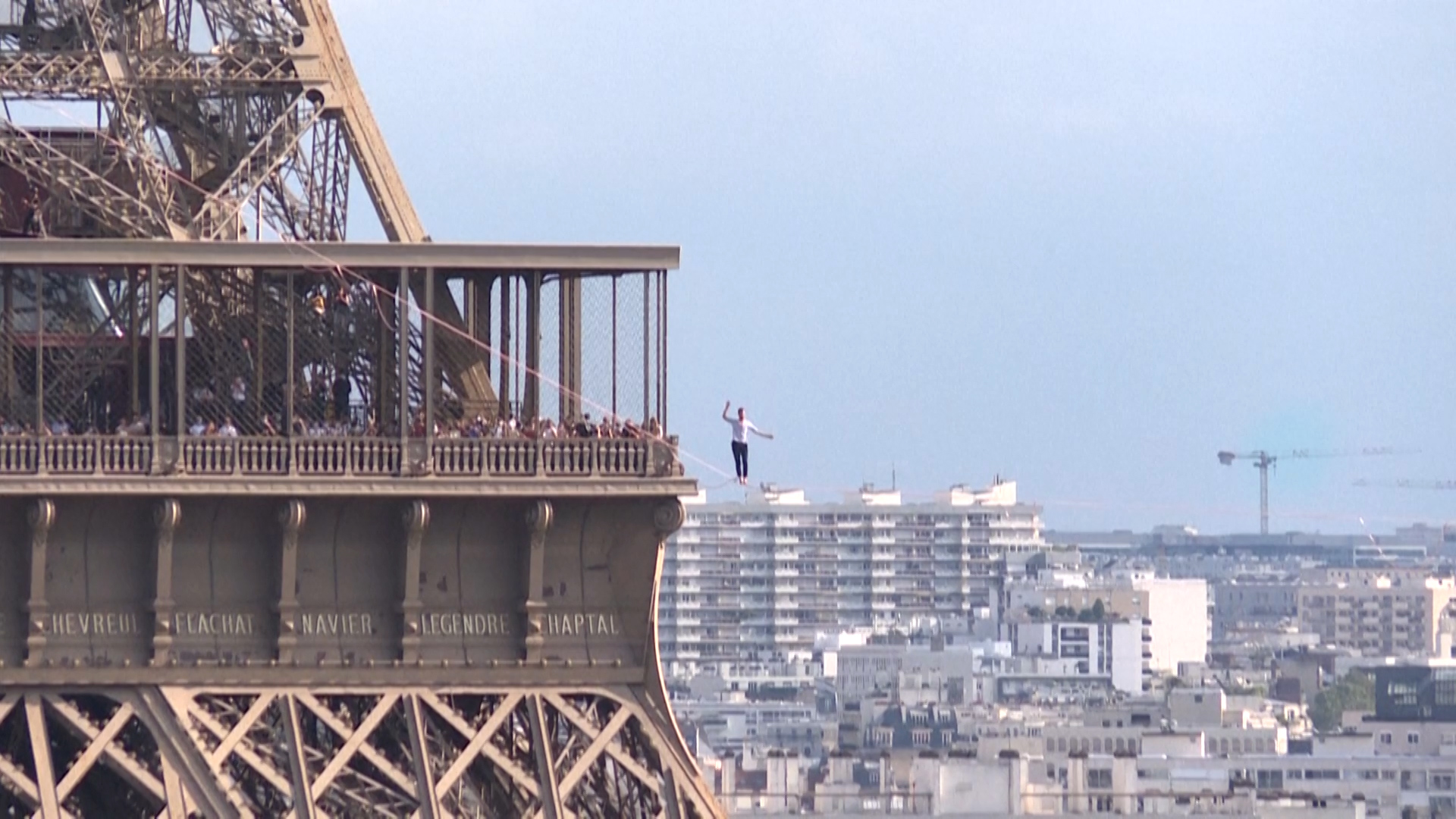 It was Paulin's second time crossing the River Seine on a slackline. /AFP
The French acrobat has been a keen mountain climber since childhood, but found his true passion in 2011 when he first approached slacklining. Two years later, he was already one of the best in the world in this discipline.
Now 27 years old, Paulin holds 10 world records. On Saturday, he crossed the River Seine to celebrate France's annual Heritage Day – a day when people are invited to visit historic buildings and monuments that are usually closed to the public.
Paulin had already crossed the River Seine on a tightrope on Heritage Day in 2017. He said his motivation was "mainly to do something beautiful and to share it and also to bring a new perspective on heritage, it is to make heritage come alive."
Paulin has reassured the public that the exercise isn't dangerous, and even if he were to fall he wouldn't be hurt as he's safely attached.