Opposition takes to streets in Karachi against Sindh Local Government Act
KARACHI (PEN) – Opposition parties on Saturday have staged a protest against Sindh Local Government Act in Karachi.
According to details, Pakistan Tehreek-e-Insaf (PTI), Muttahida Qaumi Movement (MQM) and Grand Democratic Alliance (GDA) demonstrated at Fawara Chowk and chanted slogans against the provincial government of Pakistan Peoples Party (PPP).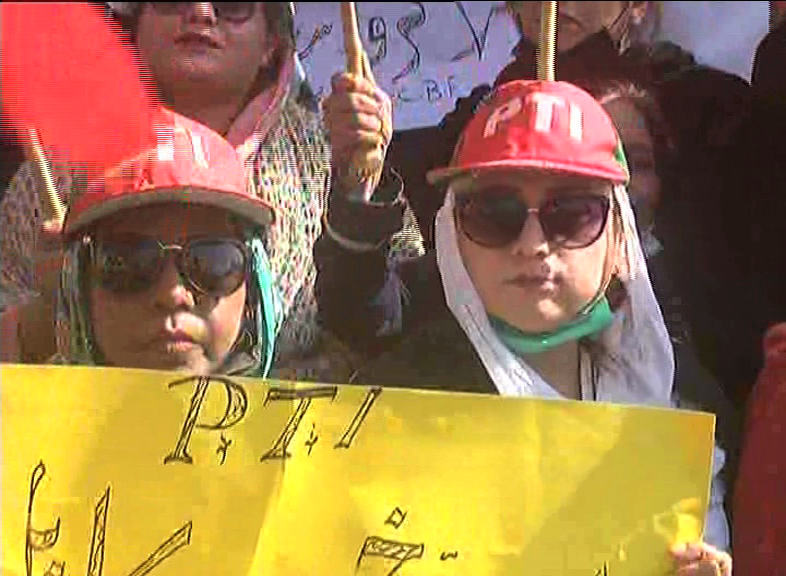 Several workers and activists are also reaching the spot to participate in the protest.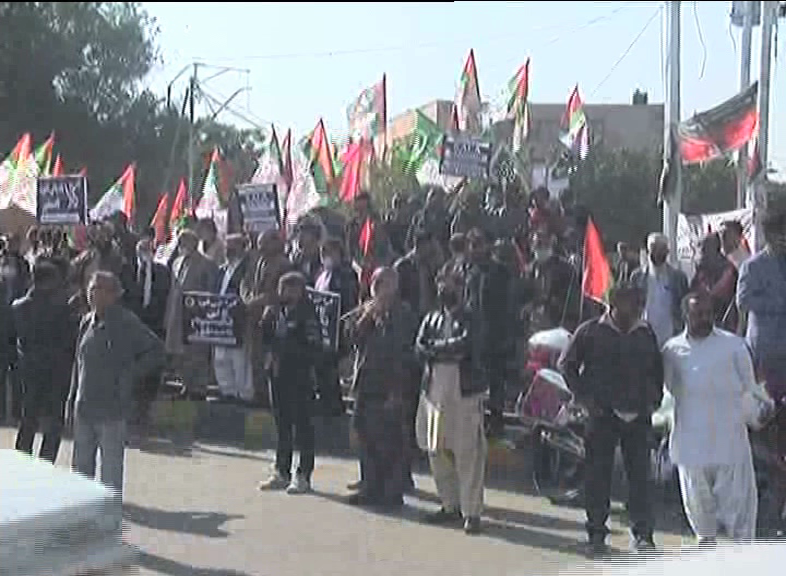 ---
Earlier, united opposition in Sindh had announced to launch a protest on January 15 against Local Bodies Act.
PTI's Sindh President and Federal Minister for Maritime Affairs Syed Ali Haider Zaidi said that he will also take part in the protes against this 'black law'.
He also appealed to the citizens of Sindh to join them in the protest.